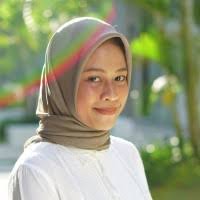 Rahmi Nuraini, BS Academic and Edupreneurship Manager, INDOHUN
Rahmi Nuraini is a the INDOHUN Health Project Officer and member of the OHWA Steering committee. Rahmi has worked closely with the Indonesia government ministries and international bodies to advocate for utilization of One Health education and training materials in various institutions.
Rahmi has developed several learning materials including One Health Field Epidemiology Training Program, Travel Medicine, Aviation Medicine and the One Health Module. Rahmi has also developed a One Health online learning platform called i-Learn and contributed to its implementation in programs under the Government of Indonesia.
In addition to her work as a Health Project Officer, Rahmi has also planned, coordinated, and implemented activities for the One Health Laboratory Network. Ra