As human populations increase, demands on agricultural industries intensify, and pressures on environmental quality will likely exacerbate the current and emerging disease burden to varying extents around the world. The One Health Workforce Academy supports training and empowerment through both reactive and proactive means to enhance global health security. The Faculty Scholars Network on pedagogy will strive to pilot cutting edge virtual and face-to-face training formats in order to facilitate more effective responses that prevent potential pandemics. 
Faculty Scholars Network will provide intellectual guidance and disseminate best practices for competency-based One Health training modules that form the basis for the One Health Certificate credential. The founding cohort of Faculty Scholars Network in the domain of pedagogy developed the 16 One Health training modules currently being implemented in AFROHUN and SEAOHUN. Members of the Faculty Scholars Network are subject matter experts (SMEs) who have experience in defining the hierarchy of proficiencies for One Health and can work with diverse constituencies to map and prioritize gaps in current training modules in the university Networks.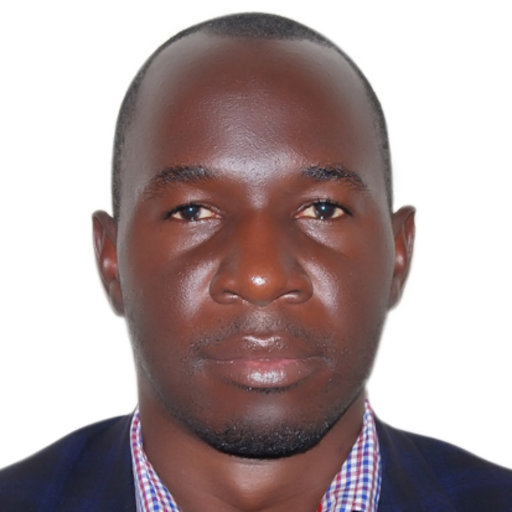 Dr. Richard Mugambe
Makerere University SPH
Dr. Richard K. Mugambe, is a Lecturer at Makerere University School of Public Health in the Department of Disease control and Environmental Health. He has a Bachelor of Environmental Health Sciences degree from Makerere University; a Masters in Environmental Sciences from Wageningen University, the Netherlands; and a PhD in Global Health from University of Ireland, Trinity College Dublin.
His fields of specialty and research interests include: Water, sanitation and hygiene (WASH) especially in Institutions (healthcare facilities and schools), slums and emergencies; solid waste management; food hygiene and Urban Health with several publications in peer reviewed journals. He is the Ugandan Principal Investigator for the WASH in healthcare facilities project (with funding from the Conrad N. Hilton Foundation) on sustainability of water supply and hygiene in rural Health Care facilities in Mbarara and Kamwenge districts in Uganda.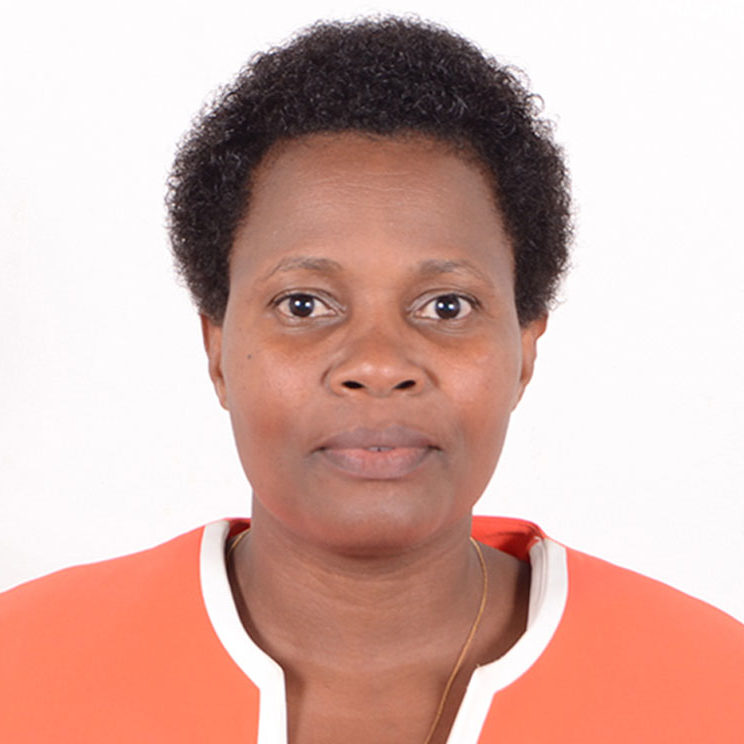 Dr. Christine Muhumuza 
Makerere University SPH
Dr. Christine Muhumuza is a Research Fellow and Academic field coordinator for the MHSR program in the Department of Epidemiology and Biostatistics at the School of Public Health, College of Health Sciences, Makerere University Kampala, Uganda. She holds a Master of Health Services Research, and a Bachelor of Sciences Degree majoring in Economics from Makerere University. She holds training in Implementation research from the University of Adelaide in Australia as well as training in adolescent health from the University of Obafemi in Nigeria.
Christine has also had several trainings in economic evaluation and modelling, project implementation, coordination, monitoring and evaluation and community-based research and implementation. Her research interests include; Health economic evaluations; costing and cost effectiveness analysis, Resilience and innovation, Quality of health care and services with a focus on Sexual and Reproductive Health, HIV-care and Adolescent Health.
Professor Anthony Mugisha Makerere University COVAB
Professor Elizabeth Kyewalabye Makerere University COVAB
Dr. Terence Odoch Makerere University COVAB
Dr. Lawrence Mugisha Makerere University COVAB
Juliana Bbuye Makerere University School of Education
Professor Peter Gatongi Moi University SPH
Professor James Mbaria University of Nairobi VET
Professor Andrew Thaiyah University of Nairobi VET
Dr. Charles Nkuranga University of Rwanda VET
Professor Mannaseh Nzayimanirah University of Rwanda SPH
Dr. Theoneste Ntakirutimana University of Rwanda Env. Sciences
Dr. Etienne Rugigana University of Rwanda SPH
Professor Hailu Degefu Jimma University VET
Professor Abebaw Asfaw Mekelle University VET
Dr. Fesahaye Alemseged Tesfamichael Jimma university SPH
Dr. Asfaw Yohannes Tekle Jimma University VET
Professor Justin Masumu University of Lubumbashi Vet
Dr. Yosseff Deneke Mekelle University SPH
Dr. Samuel Mamuya Muhimbili University SPH
Professor Emmanuel Batamuzi Sokoine University VET
Professor Donath Tarimo Muhimbili university SPH
Professor Mahangaiko University of Lubumbashi VET
Professor Brigitte Bagnol Tufts University
Professor Malangu Mposhy University of Lubumbashi VET
Professor Amuli Jiwe Insititue demedical techniques, Kinshasa
Professor Mariano Lusakibanza University of Kinshasa Pharmacy
Dr Sarah Ssali, Makerere University Gender Studies
Richardson Mafigiri, Infectious Disease Specialist, Ministry of Health, Uganda
Elizabeth Alunguru, OHCEA Secretariat
Dr Juvenal Kagarama, OHCEA Secretariat
Dr. Diafuka Saila Ngita Tufts University
Dr. Hellen Amuguni DVM, MA, PhD
Winnie Bikaako, BA(SS), MPAM
Dr. Irene Naigaga BVM, Msc PhD
Professor William Bazeyo MBChB, MMed(OM), PhD
Dr. Innocent Rwego University of Minnesota
Dr. Larissa Minicucci University of Minnesota
Dr. Japhret Kitaa University of Nairobi
Dr. Omer Njajou Universite de montagne
Dr. Jemimah Odumah University of Nairobi VET
Dr. Gaymary George Bakari Sokoine University VET
Agnes Yawe OHCEA Secretariat
Dr. Tsegabirhan Kifleyohannes Mekelle University VET
Timothy Wakabi OHCEA Secretariat
Dr. Irene Naigaga OHCEA Secretariat
Dr. Gilbert Kirui University of Nairobi VET
Jackline Sitienei Moi university SPH
Dr. Endale Balcha Jimma University SPH
Dr. Joanne Kisaka Makerere University SPH
Professor Nkiama Joel Konde University of Kinshasa SPH
Professor Justin Masumu University of Lubumbashi VET
Professor Kimpanga Diangs University of Kinshasa SPH
Professor Idi Ngona University of Lubumbashi VET
Dr. Peninah Nsamba Makerere University COVAB
Professor Kiyombo Mbela University of Kinshasa SPH
Professor Tona Lutete University of Kinshasa SPH
Winnie Bikaako OHCEA Secretariat
Niyati Shah, USAID Washington
Musa Sekammate Ministry of Health, Uganda
Dr. Patrick Ntantu, Public Health Expert
Dr Fred Monje, Field Epidemiologist
Dr Angella Musewa, OHCEA Fellow
Milly Nattimba, OHCEA Secretariat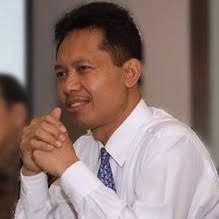 Dr. Abu Tholib Aman, Sp.MK, M.Sc, Ph.D
UNIVERSITAS GADJAH MADA
MAIL: abutholibaman@ugm.ac.id
EDUCATION :
Medical degree : Faculty of Medicine, Universitas Gadjah Mada, Yogyakarta,  Indonesia (1986)
Master's degree : Faculty of Sciences, University of  Ottawa, Ontario, Canada. (1994)
PhD degree : Department of Pathology and Microbiology, School of Medical Sciences, University of Bristol, United       Kingdom. (2000)
Post Doc : Centre for Desease Control and Prevention (CDC), Atlanta, Georgia, USA   (2002 – 2003)
RESEARCH INTERESTS : Mikcrobiology
PUBLICATIONS: Google Scholar | Scopus | SINTA | PubMed  
Dr. Abu Tholib Aman
Mr. Irwin Fernandez Chavez
Dr. Jeein Chung
Dr. Ede Surya Darmawan
Dr. Stanley Fenwick
Ms. Louise Flynn
Dr. Karin Hamilton
Dr. Latiffah Hassan
Dr. Douglas L. Hatch
Dr. Raymond R. Hyatt
Ms. Kimberly Kennedy
Dr. Nongyao Kasatpibal
Dr. Sumalee Lirtmunlikaporn
Dr. Roslaini Bin Abd. Majid
Dr. Mohd Rizal Abdul Manaf
Dr. Walasinee Moonarmart
Dr. Saengduen Moonsom
Ms. Pornthip Rujisatian
Dr. Sarmin MP
Dr. Pham Hong Ngan
Dr. Felicia Nutter
Dr. Mohd Sham Bin Othman
Dr. Pham Duc Phuc
Dr. Trioso Purnawarman
Dr. Jennifer Steele
Dr. Agik Suprayogi
Ms. Roberta Talmage
Dr. Metawee Thongdee
Dr. Kriangkrai Thongkorn
Mr. Luu Quoc Toan
Dr. Ronald Morales Vargas
Dr. Le Thi Huong
Dr. Le Thi Thanh Xuan