IMPORTANT: Saving and Sharing Matarials
Save Setting for Training Materials
These are the settings your files should set to while working on your course or other training materials. The Unlist status should only be used on the main Training Material file. Modules, Topics, and Quizzes go ahead and publish. They will not appear to the general public.
Training Material: Unlist + Publish
Modules: Publish
Topics: Publish
Quizzes: Publish
Questions:  Publish
Unlist
Only Unlist  training material file.
Publish all Modules, Topics, Quizzes. These will not show up site searches so you do not need to worry if they are published.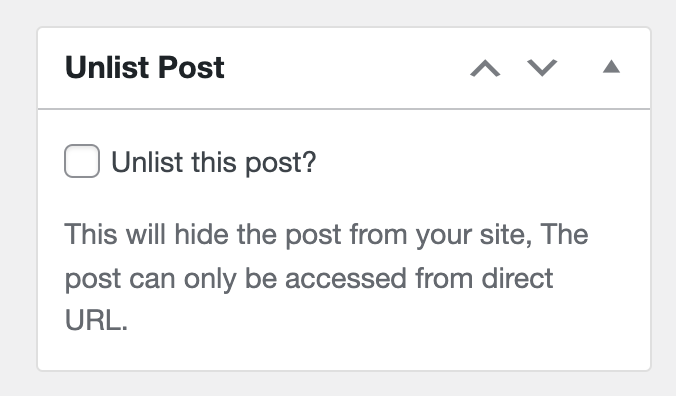 Draft
Avoid using Draft 
Draft URLs are not viewable by others making it difficult for colleagues to review.
The Unlist feature works as an alternative to allow URLs to be visible but not to the general public.
Sharing with Colleagues 
Access to view only is done by sharing the URL of the unlisted Training Material.  This will allow users to view the course and see modules and topics but not edit. 
Access to edit can only be given to other Instructors after you have shared your training material with them.  Share Training Material option is found at the bottom of the Training Material page.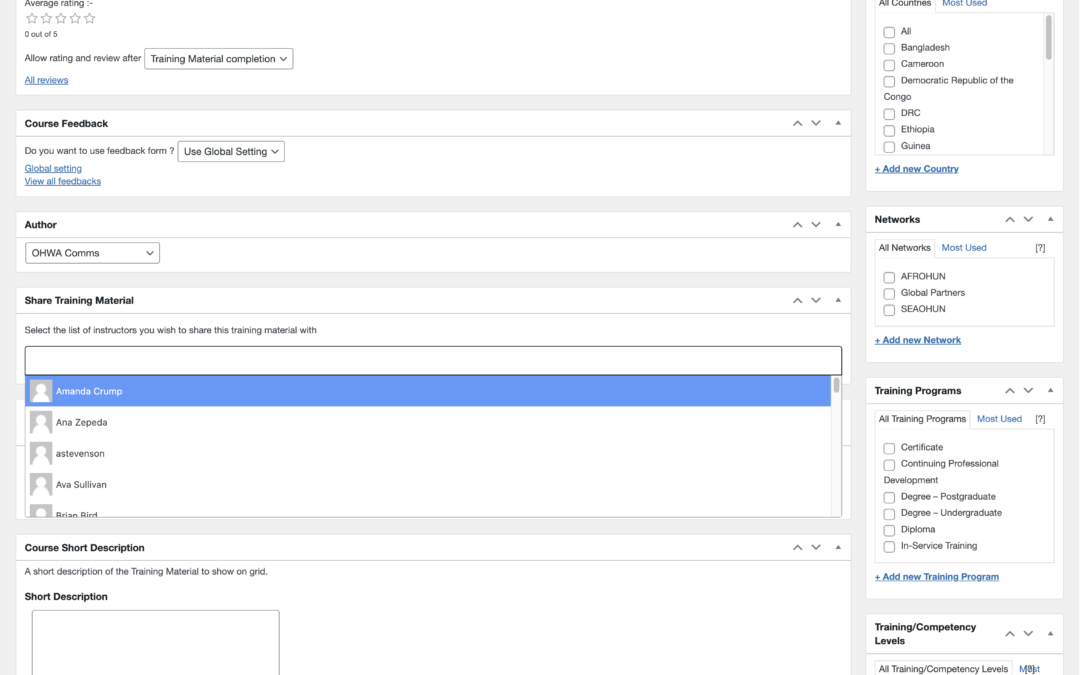 Ready for Material to go Live
Uncheck "Unlist" and Publish
You are ready for everyone to see training material including search engines.
Terms
Unlist "Can only see it if you have a direct URL"
Save Draft  "I'm still working on this post. It's not ready yet."
Pending Review "I think this post is ready for someone else to approve and publish".
Published / Private "It is published but only people with instructor and admin logins can see it." Content does not appear on filters and search.
Publish + Password "Everyone sees a password required box before they can see the content. Content will appear on filters and search.