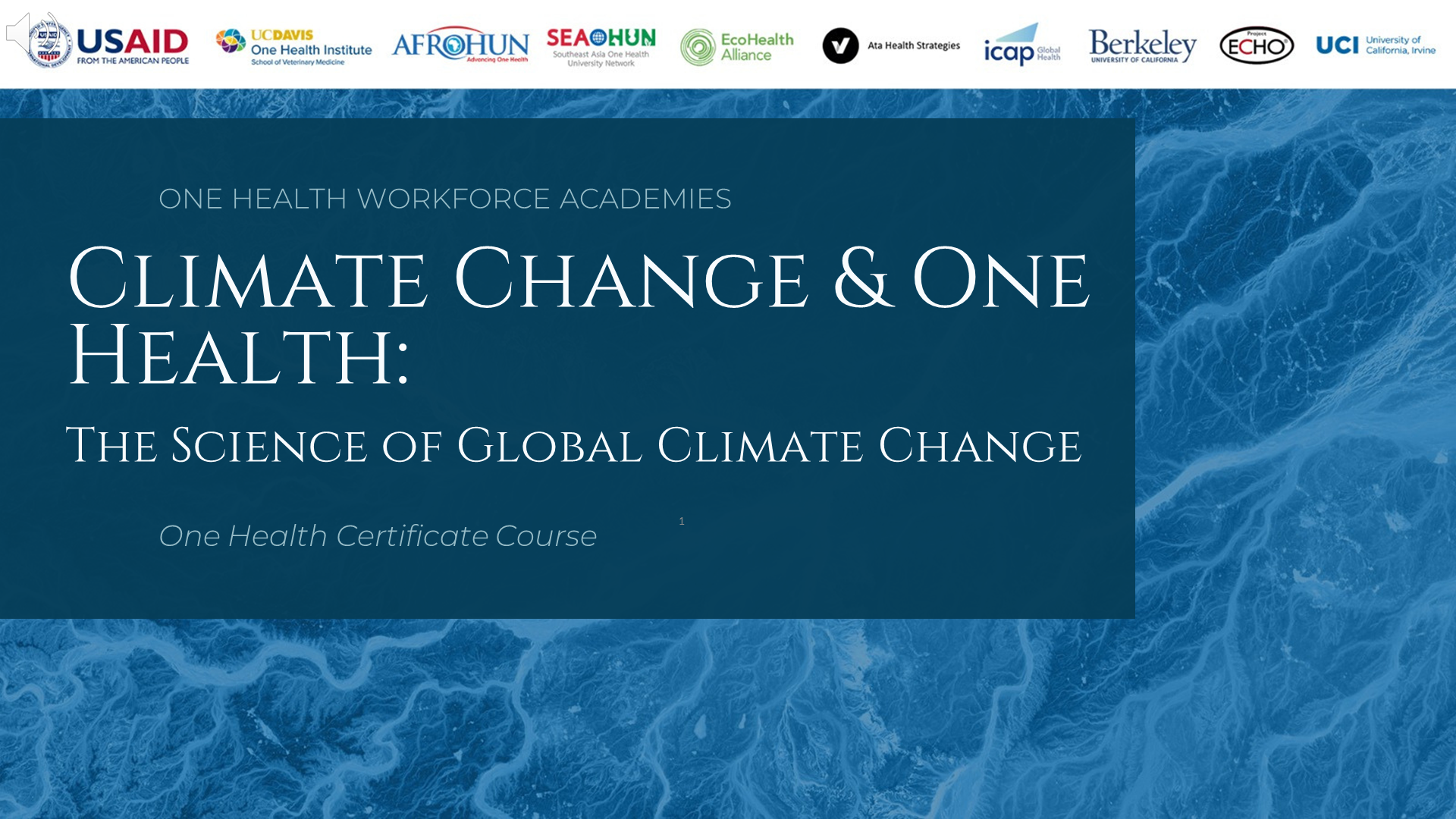 This Tool Kit includes resources and implementation strategies for the delivery of Module 1 of Climate Science and One Health: Climate Science Foundations. Resources include: Facilitators Guide and lesson materials in the form of a PowerPoint Presentation, a Video Presentation/Audio Presentation and written transcripts. This module is designed at an introductory level and is intended for an undergraduate or graduate audience. Synchronous delivery of lectures and synchronous group project work, either in person or online, are recommended.
Learning Objectives:
1. Differentiate weather and climate processes.
2. Explain the relationship between greenhouse gas emissions and global climate change.
3. Describe evidence of global climate change.
4. Discuss how global climate models are used to understand global climate change.
5. Utilize modeling and visualization tools.
6. Present evidence of regionally specific climate change and develop a persuasive presentation.
Materials: